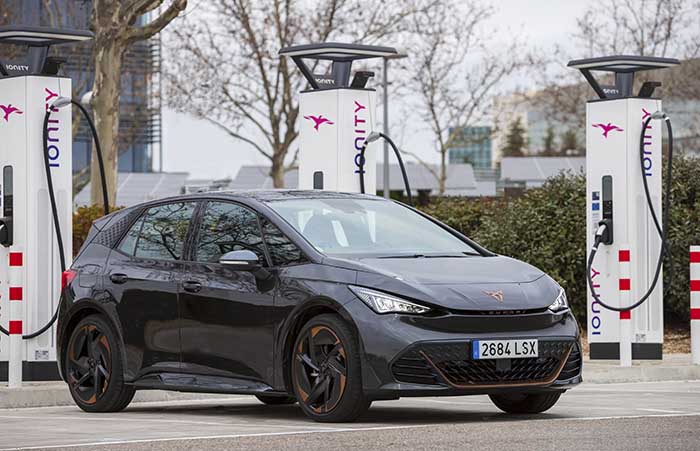 CUPRA Born makes charging easier and more convenient
CUPRA streamlines charging with Plug & Charge technology, delivering a comfortable and seamless way to charge the CUPRA Born
CUPRA Born drivers can now access more than 310,000 public charging points throughout Europe, including 10,000 fast chargers (over 100kW charging speed) at over 3,000 locations
UPRA continues to break new ground as it electrifies its vehicle line-up. With the CUPRA Born, the brand is redefining how the all-electric unconventional challenger car is charged.
The comfort of charging will be improved with Plug & Charge. It delivers a more comfortable and seamless way to charge the CUPRA Born, supported by companies including IONITY and Aral/bp, with others eager to join the platform.
The car simply identifies itself at the charging station using an encrypted standard and automatically begins the charging process. The user no longer needs to bring a mobile phone or the RFID card to charge. The function will be available from the middle of the year.
"CUPRA is making charging the CUPRA Born as simple and intuitive as driving the all-electric sporty car," said Carlos Galindo, Global Head of Product Marketing at CUPRA. "Plug & Charge for instance, is a seamless approach to charging and one that is more in tune with nowadays' world".
At the same time, Volkswagen Group is constantly expanding its European charging network; CUPRA Born drivers can now use more than 310,000 public charging points. And for an added boost it also includes 10,000 fast chargers (over 100kW charging speed) at over 3,000 locations.