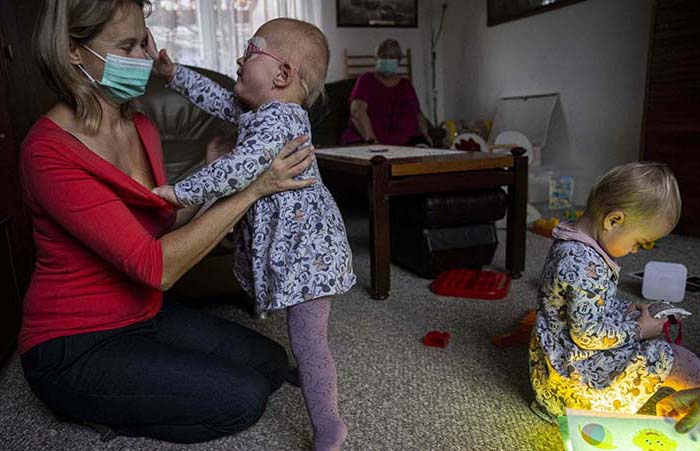 HOW ŠKODA HELPS OTHERS TO HELP
Visually impaired children, people with a disability who learn to take care of themselves, and assistance dogs. Donated ŠKODA OCTAVIA cars are a great help for the individuals mentioned above and for many more besides. See how ŠKODA helps others help.
ŠKODA Storyboard set off on the trail of three ŠKODA OCTAVIA cars that are helping those in need.
For infants and pre-school kids
Imagine you're looking forward to a new addition to your family and happy moments with your baby, but the reality is an endless round of medical examinations and bad news: your child won't ever walk, won't learn to speak, won't be able to see... It's a huge blow. Few are able to manage on their own in moments like that, and expert help and assistance is very welcome. This is known as early care.
"These are activities that help families raising a child with a disability from birth to the age of seven, so that the families learn how to care for the child in the home environment. This is based on the conviction that the best experts at bringing up a child are the child's parents – and that also applies to families where the children have special needs. We teach them how to communicate with the child, how to provide them with as much stimulus from their surroundings as possible so that they can develop as well as possible despite their health limitations. And above all, so they can be with their mummy and daddy, brothers and sisters and other family members every day," says Jana Ježková, head of early care services at the EDA organisation.