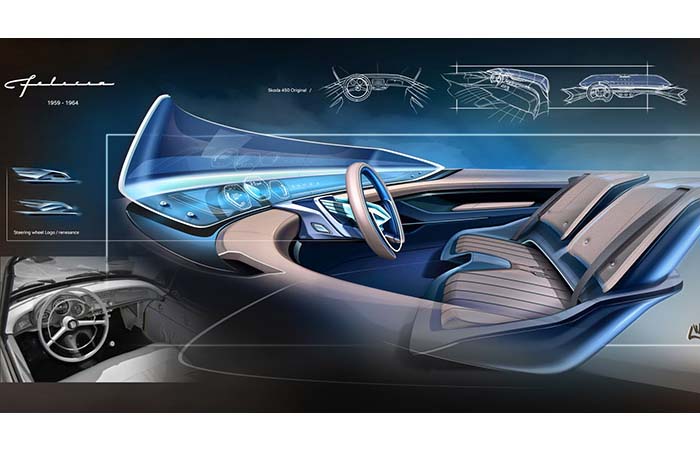 ICONS GET A MAKEOVER: A DIVINELY AIRY ŠKODA FELICIA
In the mind of designer Martin Leprince, the ŠKODA FELICIA is a cabriolet for a fun, carefree life. The latest in the series of Icons Get a Makeover presents a modern vision of another famous ŠKODA.
It may be chilly outside, but a drive in the sunshine in a beautiful cabriolet is always enjoyable. Sure, sometimes you need to grit your teeth against inclement weather, but that's the beauty of cabriolets. The connection between car, driver and their surroundings is perfect. And it was bringing these three elements as close together as possible that French designer Martin Leprince from ŠKODA Design wanted to achieve in his modern cabriolet version of the ŠKODA FELICIA.
A body without boundaries
When Martin sits behind the wheel of the magnificent turquoise specimen of the original FELICIA cabriolet in the ŠKODA Museum, he takes particular pleasure in the details, running his hands over various features in the historic car. "I like touching materials," he admits. That makes him an ideal designer of interiors, which is exactly what his job at ŠKODA involves. His passion for interiors is obvious in his study. He chose the FELICIA cabriolet because of its interior.