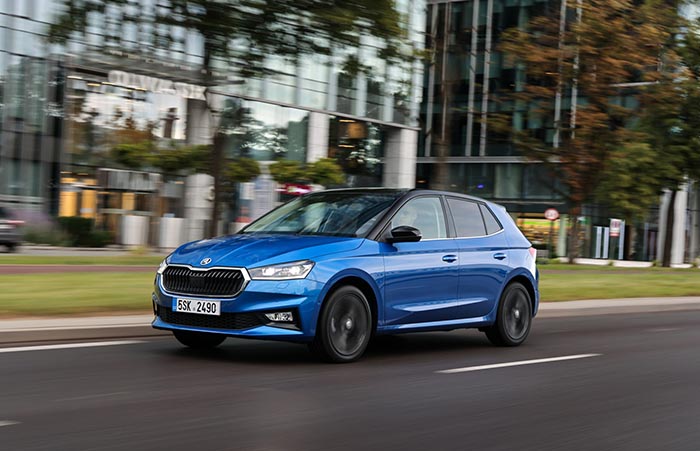 NEW ŠKODA FABIA: WHAT DO ITS CO-AUTHORS HAVE TO SAY ABOUT IT?
Bigger, safer, more mature and well-equipped. The popular ŠKODA FABIA is coming in its fourth generation. What is it like according to the people who helped to create it?
The new generation of ŠKODA FABIA is another step more mature. Compared to its predecessor, it's significantly bigger thanks to the MQB-A0 platform which resulted in a considerably more spacious interior for both people and luggage. The new car comes with a wide range of advanced safety and assistant systems.
During the press presentation in Poland, some factory experts who'd worked on the car's development shared their thoughts and feelings. ŠKODA Storyboard used this opportunity to ask a couple of questions, too.
Petr Novosad: Project Manager of Product Line
What was your role in the development of the all-new ŠKODA FABIA? What was the hardest thing, what went without a hitch?
Balancing various requirements so that the final product would meet all criteria as far as legislation, construction, design and others are concerned, but at the same time fulfilling or exceeding the customers' expectations. And exactly that is also an important part of my responsibility. Putting great added value, technology, ideas, innovations into the final product and finding the best possible solutions for our customers – all of that was also a very interesting and important part of our teamwork.
From the perspective of your department or specialisation, what was the biggest highlight of the all-new FABIA and why? What are you the proudest of?
What makes me proud is that the whole development team managed to push the safety, comfort and functionality to the best possible level – while creating a well-balanced and working unit. If you ask me, the highlights would be the Travel Assist system, lights, a wide range of Simply Clever solutions, fine-tuned chassis and both active and passive safety features such as the knee and rear side airbags and new safety systems.
How is the all-new FABIA exceptional from the perspective of your specialisation? Where do you see the biggest progress compared to the previous generation?
The all-new FABIA is yet more advanced, with fresh design and full of new features. We can see the improvements with the mentioned safety systems or features such as the heated windscreen and steering wheel or the two-zone air-conditioning.
The new FABIA can be equipped with up to nine airbags, and child seats can be fitted to the two rear seats and the passenger seat thanks to the ISOFIX and TopTether anchoring system. All specifications come with the lane assist system, driver's fatigue recognition, Front Assist, speed limiter or front fog lights.