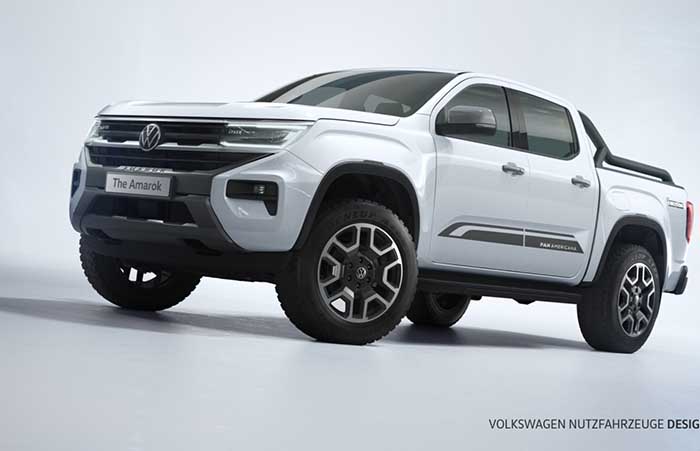 MORE PICTURES AND FILMS RELATED TO THE NEW VOLKSWAGEN AMAROK
Volkswagen Commercial Vehicles' premium pick-up recently celebrated its digital world premiere. Since earlier today, the marketing film and a compilation of the design highlights, including further sequences, have been available on the landing page at vwn-presse.de.
The new Amarok shows what great qualities it has, not just externally, but also down to the smallest details of design: immediately after registering at www.vwn-presse.de, the complete film can be accessed on the 'The new Amarok' landing page.
Albert Kirzinger, Head Designer at Volkswagen Commercial Vehicles, is impressed: "The Amarok is a beast, but with a really elegant look. In this new premium pick-up you look just as good on the construction site during the day as you do in the evening in front of the opera house. We show this via the details, in which just as much love is invested." Katrin Auer, Volkswagen Commercial Vehicles Design and responsible for the creative realisation of the Amarok themes: "In addition to the athletic exterior design of the new Amarok, we are focussing on the design elements. To that end, we made use of relief structures, dynamically changing surfaces, threads combining into twine and stitching, plus the diamond structures in the Amarok seats."
The whole Volkswagen Commercial Vehicles' design film on the new Amarok, the marketing film 'This is the Amarok – Volkswagen's new Pick-up' and other press materials (texts, pictures, videos) can be accessed here:
More details The new Amarok (vwn-presse.de)