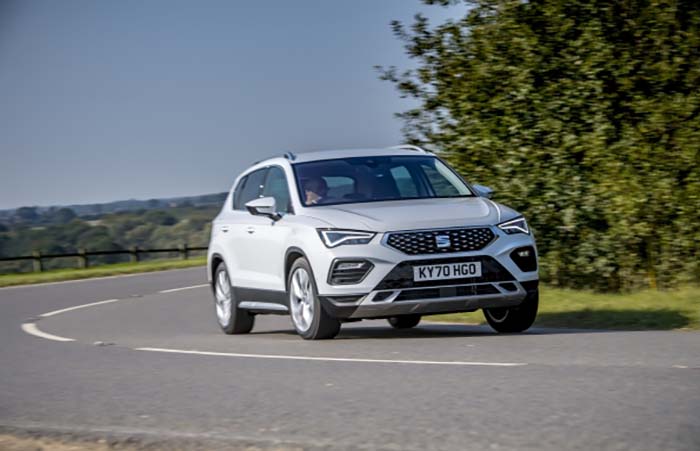 Seat Ateca Scoops Another Award As Car Dealer's Used Suv Of The Year
SEAT Ateca adds another prestigious award to its trophy cabinet
Prize follows overall win at What Car? Used Car of the Year awards
Ateca praised by judging panel for 'chiselled' looks, refined interior and all-round performance
Latest accolade acknowledges Ateca's used market performance, feedback from dealers and consumer among a raft of other criteria
Milton Keynes, (08/02/2021). The SEAT Ateca has added to its impressive haul of awards after being named the Used SUV of the Year at the 2021 Car Dealer Used Car of the Year Awards. Since the Ateca was first launched in 2016, it has garnered critical acclaim from the motor industry, customers and media alike and boasts a bulging trophy cabinet that also features the 2021 What Car? Used Car of the Year prize.
Anchoring SEAT's SUV range between the Arona and Tarraco models, the Ateca has proven to be a used car star, with Car Dealer reporting that dealers "can't get enough" of the SUV, popular for its efficiency, practicality, performance and value for money.
Mike Brewer said:"Car buyers love SUVs and the Seat Ateca is a great example. Its chiselled looks are smart, its functional cabin is spacious and its very refined to drive. They sell well on dealer forecourts and it makes a superb used buy. No wonder it won the attention of our judges for the Used SUV of the Year accolade."
James Baggott, editor-in-chief of Car Dealer magazine, added:"The chunky looks and refined engines make the Ateca a great used buy. Dealers told us they can't get enough of them and we can see why. Consumers love the styling and the smart cabin and our judges were seriously impressed with its all-round performance. The Ateca makes a great used buy."
Scooping one of the awards' top honours, Car Dealer took into account the Ateca's performance in the used market and feedback from dealers and consumers before judges made the final call. The judging panel praised the Ateca for its aesthetic, refined interior and smooth driving characteristics.
Time to sell, residual values and choice in the used marketplace were all considered as part of the judging process.
The awards ceremony, in which Mike Brewer announces the winning cars and drives the winning cars in every category, can be viewed at Cardealermagazine.co.uk. The full video will then be available at Car Dealer's YouTube channel and full reviews of every winning car will follow.