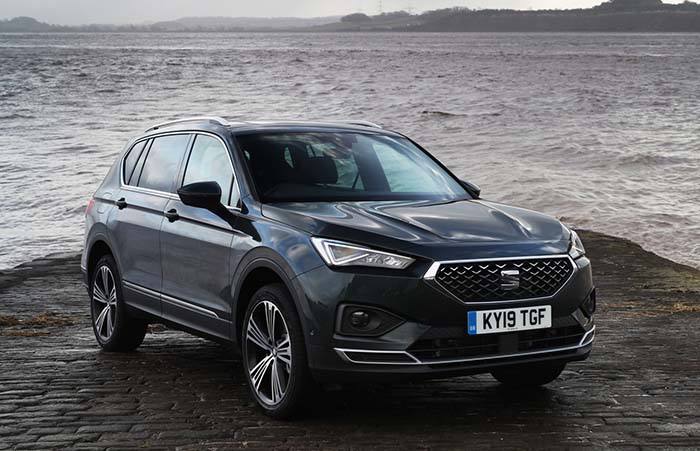 SEAT TARRACO DEFENDS TITLE AT GREAT BRITISH FLEET AWARDS 2022
SEAT Tarraco awarded Best Fleet Large SUV for second consecutive year at Great British Fleet Awards 2022
Tarraco praised for upmarket interior, practicality and competitive pricing
Competitive pricing and Benefit in Kind rate from 32 per cent makes SEAT Tarraco excellent value for money for fleets
Milton Keynes, 29 March 2022 – SEAT Tarraco has defended the title of 'Best Fleet Large SUV' at the Fleet World Great British Fleet Awards 2022 after winning for the second consecutive year.
The seven-seat Tarraco has been praised by industry experts for its high-quality interior, spacious interior, impressive 700-litre boot capacity, and competitive pricing, also winning 'Best Large SUV' at Auto Express New Car Awards 2021 for three years in a row.
Running for almost 25 years, the Great British Fleet Awards are judged by Fleet World's expert panel of editors. The awards celebrate excellence in fleet management, alongside the products and services that support operators running safer, greener, more cost-effective fleets.
Priced from £30,785 OTR and with Benefit in Kind rate from 32 per cent, SEAT Tarraco represents excellent value for money for company car drivers and businesses alike, making it a worthy winner of 'Best Fleet Large SUV' at this year's Fleet World Great British Fleet Awards 2022.
John Challen, Editor at Fleet World, commented: "Take the ability to carry seven passengers, add in an efficient range of engines and don't forget a well-equipped and quality interior and the result is a large SUV that ticks a lot of boxes."
Model year 2022 updates saw the Tarraco gain further technology, with SE trims benefitting from the addition of SEAT Connect as standard on SE models, and Adaptive Cruise Control on SE and SE Technology models.
For further information on the SEAT Tarraco, please visit: https://www.seat.co.uk/new-cars/tarraco/