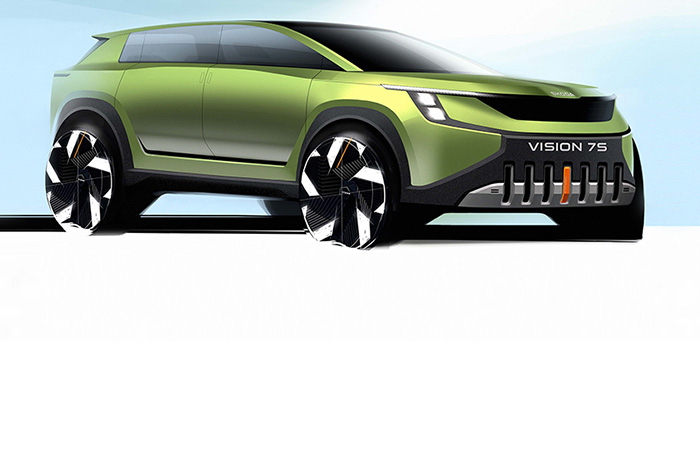 LIVE: ŠKODA UNVEILS THE VISION 7S STUDY
VISION 7S reveals elements of ŠKODA's new design language. Watch this concept car's premiere at 7 pm CEST on August 30.
ŠKODA concept cars have in the past shown the evolution of the brand's design language and often mark a new beginning, and this is still the case. The VISION S study, for example, kicked off the brand's SUV offensive in earnest a few years ago, while the VISION E concept hinted at plans for eMobility. And now there's the new VISION 7S study, which again heralds significant changes. Indeed, the seven-seater reveals the Czech carmaker's new design language for the first time. Watch its premiere live:
ŠKODA's new design language builds on the brand's well-known values of robust looks, functionality and authenticity. It is typified by generous space, durable and sustainable materials and aerodynamically efficient lines. The sketch of the VISION 7S reveals a powerful SUV with a distinctively shaped nose and T-shaped headlights.
The new design language extends into the car's interior. It has a symmetrical "wrap-around" design, dominated by a wide dashboard with a vertically aligned touchscreen and practical physical controls. The interior also incorporates a number of Simply Clever features, including innovations such as a built-in child seat and integrated backpacks.