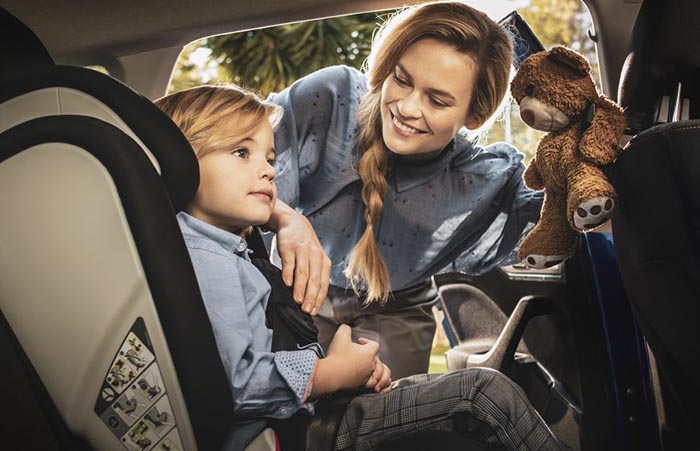 STAYING SAFE WHEREVER YOU SIT
Our previous article helped every driver find a comfortable and safe seat set-up and an ideal position behind the steering wheel. Now it's time to buckle up.
Seat belt placement is an important aspect of safety. Its lower part must always go over the pelvis, not the abdomen. While the body would be restrained in a crash in either position, the impact on the body's internal organs would be very different. The upper part of the seat belt should ideally pass across the centre of the chest and always through the centre of the shoulder, never too close to the neck.
It is also a good idea to pay attention to all sorts of phones, pens, keys, necklaces and the like – seat belts should never go over them. These items can do nasty damage when pushed into the body.