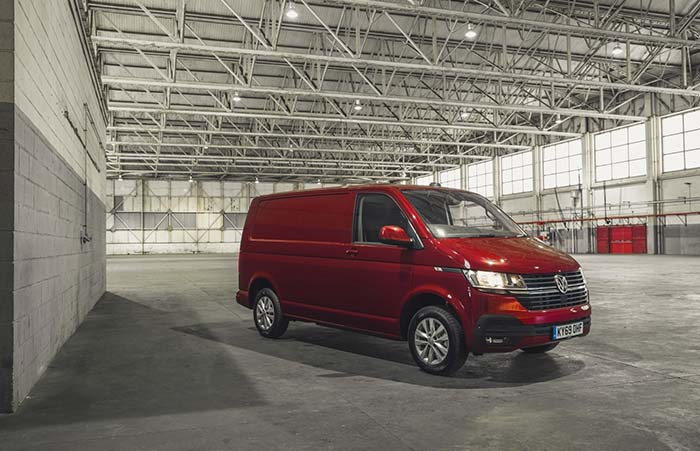 VOLKSWAGEN COMMERCIAL VEHICLES NAMED BEST MEDIUM VAN AT FLEET NEWS AWARDS 2022
Volkswagen Transporter 6.1 wins Best Medium Van award
Judges praised the Transporter for good payload and towing capabilities and strong options to suit fleet requirements
Transporter wins title for second year in a row
The Fleet News Awards celebrate the best of the UK fleet industry, where awards are decided by an expert judging panel of editors
Milton Keynes, UK – Volkswagen Commercial Vehicles has secured the Best Medium Van title at the Fleet News Awards 2022, with the Transporter 6.1 retaining its crown.
The Volkswagen Transporter 6.1 was named Best Medium Van for the second consecutive year, praised for its payload and towing capabilities, along with its standout residual values. Judges said the variety of body sizes, drivetrain and gross vehicle weight options gave fleets flexibility, while still offering a comfortable driving experience inside the cabin. The Transporter 6.1 is designed with a spacious, versatile interior, and fitted with the latest safety technology, for workers who need a comfortable workplace on the road. Connectivity is fully integrated, with the latest navigation technology and Bluetooth coming as standard, and optional driver systems such as Park and Trailer Assist.
The annual Fleet News Awards highlight the leading fleet companies, suppliers, and manufacturers in the UK. The expert judging panel is made up of Fleet News' editors, all of whom boast decades of invaluable experience and industry knowledge used to decide the winners in each category.
Stephen Briers, editor-in-chief at Fleet News, said: "The Transporter retains its title as the best pound-for-pound medium-size van thanks to its excellent payload and towing capabilities aligned to competitive running costs and amazing residual values. It is extremely versatile, with body sizes, drivetrain and gross vehicle weight options to suit all fleet needs, while offering drivers a near car-like experience behind the wheel, protected by the latest safety technology. It remains the clear benchmark in this category."
Rob Holdcroft, Head of Fleet at Volkswagen Commercial Vehicles, said: "We are delighted to be recognised at these annual awards, and it is testament to the hard work that our teams have put into both the product and our overall fleet offering as a whole. For the Transporter to retain its title for a second consecutive year is an incredible achievement and shows what a versatile and capable van it is for fleets up and down the country."